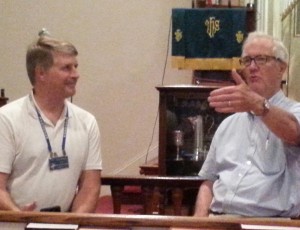 Recently Ken interviewed one of our charter members (Chuck Root) about how the chapter was... more
The West Branch Chorus is currently planning for our Spring Show 2021 due to be performed in May. Watch here for details on our Show.
There are no featured events at this time! Feature some by checking the Featured Event box on the event edit screen.
Chorus rehearsal --- Tuesday, Jan 17th, 7:00p till 9:00pm. Location: Beaver Memorial UMC, 42 S. 3rd St., Lewisburg, PA.
November 1, 2020 - 12:00am
 We now will be rehearsing at St. John's United Church of Christ @ 1050 Buffalo Rd, Lewisburg, PA 17837 We... more
November 1, 2020 - 12:00am
Thank you all who continue to support us by attending our public Spring and Fall Shows and other public... more