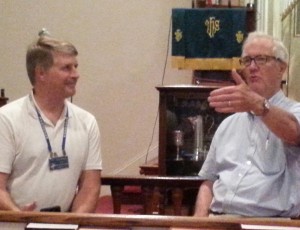 Recently Ken interviewed one of our charter members (Chuck Root) about how the chapter was... more
The West Branch Chorus' Spring Show 2020 has been canceled due to the Covid-19 pandemic.
There are no featured events at this time! Feature some by checking the Featured Event box on the event edit screen.
CHORUS REHEARSAL ---- Tuesday, October 6th, 6:30pm at Beaver Memorial UMC, 42 S 3rd St, Lewisburg, PA
Thank you all who continue to support us by attending our public Spring and Fall Shows and other public... more
The Chorus has recently moved to a new location!   We now will be rehearsing at St. John's United Church of... more