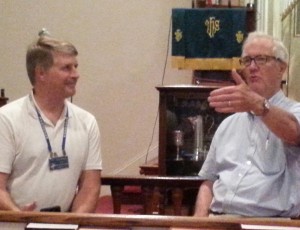 Recently Ken interviewed one of our charter members (Chuck Root) about how the chapter was... more
The Chorus thanks all those who attended our just completed Fall Show at the Community Theatre League. Please consider attending our Spring Show planned for Saturday, May 16th, at Penn College's Klump Academic Center. Watch for ticket information.
Dec 6 2019 -

7:00pm

to

8:30pm
The West Branch Chorus will be be rehearsing our Christmas music this coming Tuesday, Nov 12th, 7:30pm, at St. John's UCC, 1050 Buffalo Road, Lewisburg.
Thank you all who attended our Fall Show for which we cannot operate without your support and you truly are... more
The Chorus has recently moved to a new location!   We now will be rehearsing at St. John's United Church of... more